Restaurants & Bars
Royalton Splash Riviera Cancun offers a vast selection of fresh, local and international flavors. Treat your taste buds to a flavor sensation as you feast on eclectic cuisines from around the world. Enjoy local and international delights in buffet-style or a la carte dining venues, then grab a signature cocktail, and mingle with other guests at the many on-site bars. Treat yourself to a mid-afternoon coffee and exquisite dessert at the cafe.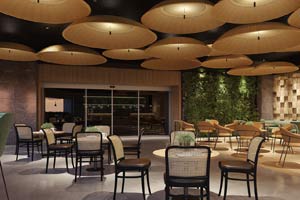 Caffe Lounge
Dessert and Coffee
Indulge in fresh oven-baked breads, pastries, cakes, and freshly brewed cappuccinos and espressos while taking in spectacular ocean views.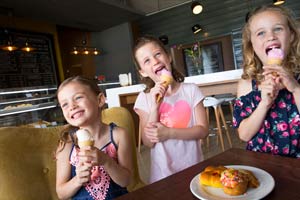 Scoops Gelato
Dessert and Coffee
For a sweet or savory treat morning to night, enjoy custom-made crepes or a favorite scoop in our pool-level, vintage-inspired ice cream shop.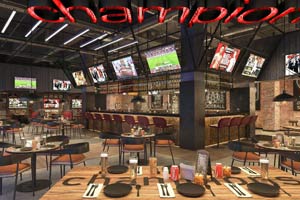 SCORE Sports Bar
Pub & Grill
Spend a day cheering on your favorite team while enjoying pub food or something off the grill in this high-energy sports bar. You'll never miss a game with Royalton's Sports Event Guarantee™ with top tournaments streaming on 12 55" TVs.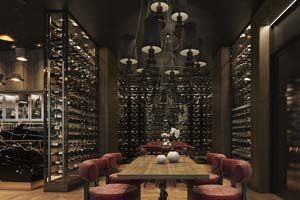 The Winery ($)
Chef's Table
Allow our sommelier to guide you through a personalized wine tasting experience where you'll sample and discover a selection of new favorite vintages paired with seven exquisite courses of amazing cuisine. After, choose your favorite bottle to enjoy together and toast to an evening you won't soon forget. (ages 15+)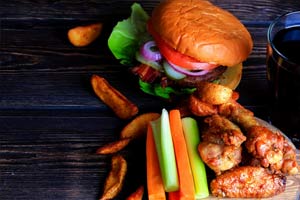 Chef To Go
Quick Bites
Hop out of the water for a quick bite at our taco truck. Located poolside, this convenient eatery makes lunchtime easy.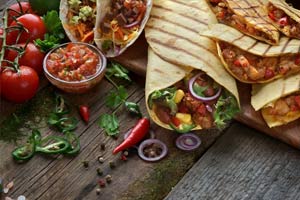 Nibbles
Snack Bar
Treat yourself to a gourmet burger, hot dog, or cocktail from this on-trend food truck conveniently located beachside.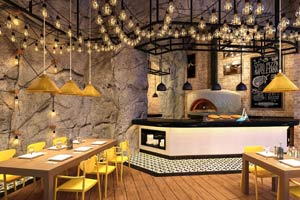 Grazie-To-Go
Pizza and Snacks
Located near the Kids Club, this quick bite spot is perfect for grabbing a pizza during days packed with activities and adventures then diving right back in.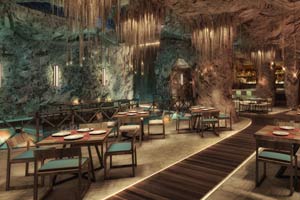 The Cave
Local Ingredients - Global Flavors
For a mystical setting to enjoy the bounty of the season, be immersed in cave-like surroundings with glittering lights and rock formations all around. Savor locally inspired cuisine prepared using the freshest farmers market ingredients.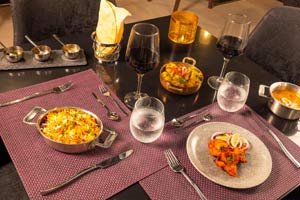 TAJ
Indian Cuisine
Savor a world of aromatic spices and flavors in our modern, refined Indian restaurant featuring a variety of meat, seafood, and vegetarian dishes. Indulge in classic items like Butter Chicken and Vegetable Biryani or sophisticated renditions of modern Indian dishes.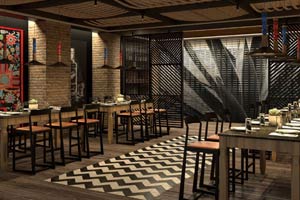 Agave
Mexican Cuisine
Be immersed in the authentic aromas of Mexico with our Mesoamerican cooking that fuses Old World Spanish recipes with a blend of European cuisines. Indulge in dishes with Oaxaca cheese and Mexican herb oil, or try our gluten-free options.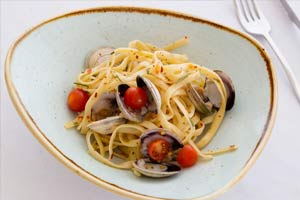 Grazie Italian Trattoria
Italian Cuisine
With an open-air setting and a warm, inviting atmosphere for the whole family, enjoy lovingly prepared authentic Italian comfort food at our convivial trattoria during lunch and dinner.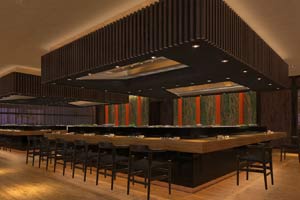 ZEN
Teppanyaki and Japanese Cuisine
Be immersed in the dramatic design and bold atmosphere of our authentic teppanyaki experience. Our grill masters will keep you entertained with expert knife skills, fun tricks, and humorous banter as they create your delicious dinner. Toast to the occasion over Japanese cuisine and fresh sushi at this à la carte dining venue.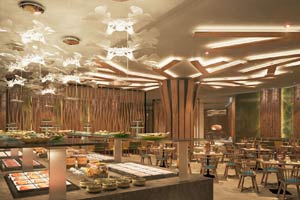 Rio
Brazilian Grill
Our premium top chefs treat you to the flavors of Brazil at this intimate and relaxed eatery with vegetarian options. Savor the array of delicious fire-roasted tastes served to your table on a skewer — including flavorful sausage, tender pork, seasoned sirloin, and more.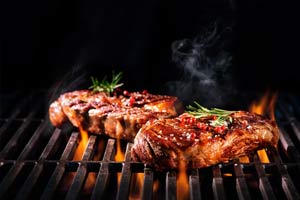 Smoke BBQ
Southern American BBQ
Cure your cravings for the hearty, smoky flavors of the American South in our signature barbecue restaurant. Start with fried pickles and BBQ Brisket Nachos, then take a bite out of a Black N' Blue Burger or Pulled Pork Sliders, and cap it all with Smoked Chocolate Cake or a slice of pecan pie.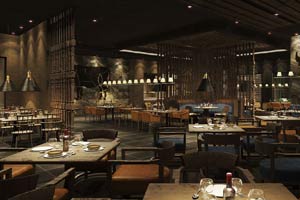 Hunter Steakhouse
Authentic Steakhouse
Step into the grand setting of our signature à la carte steakhouse where chefs prepare premium, juicy steaks cooked to your preference in the lively open kitchen.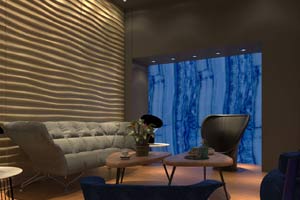 Ma Maison
French Cuisine
Indulge in traditional French cuisine in a comfortable yet refined atmosphere. Our expert chefs will prepare delightful menu options from traditional French recipes to those with a modern twist, like the delectable Vegan Mushroom Bourguignon and the classic Lobster Thermidor.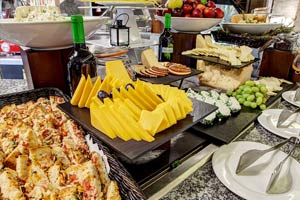 Gourmet MarchÉ
International Buffet
Savor a little of everything when you peruse a vast selection of fresh, local and international flavors served at the stations of our signature buffet restaurant, which includes fresh fruit juices and a variety of healthy options.